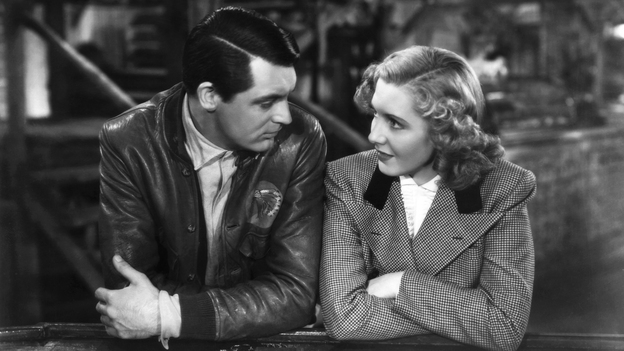 Hello lovelies,
Last Saturday, I had the opportunity of attending the BFI London Film Festival, where they were showing '
Only Angels Have Wings'
. I have to say this film, was yet again not a disappointment, although you have to bare in mind that I am biased as any film starring Cary Grant will definitely be a hit with me; as I just adore his acting and his face!
However I am not lying when I say this film is a really good watch and I would definitely recommend this film to anyone! The costume for the film is a Americana inspired with Dunhill style leather jackets and relaxed wide leg trousers for Cary Grant. Whereas Rita Hayworth's cameo in the middle of the film is very Damsel-in-distress is floaty, feminine pieces compared to Jean Arthur who is more smart in a two piece suit.
The hair and make-up for Rita and Jean is just gorgeous and timeless, which is nothing less than I would expect. Also I think if you love the film Aviator with the amazing Leo then I think you will hopefully like this film.
My ootd - ASOS cropped jumper// Boohoo dress// Oasis bag
Thank you so much BFI for letting me watch this film, I had a really good time.
Until next time
Lizzie
xxxx